HAIR GROWTH OIL
A naturally-formulated oil for hair growth.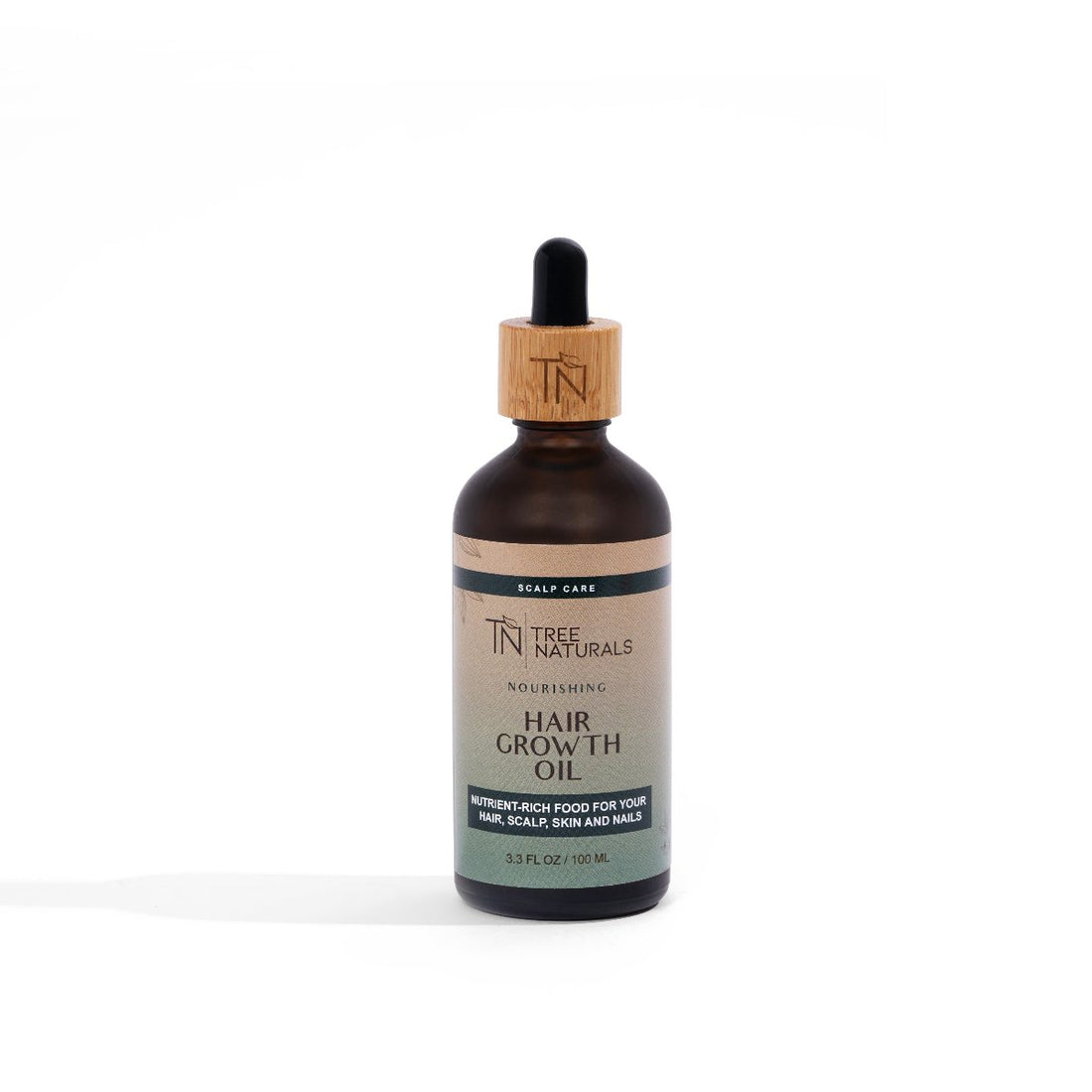 Tree Naturals Hair Growth Oil is the solution to your hair breakage, itchy scalp, and split end woes. Made with a powerhouse of natural ingredients infused for 14 days including hemp seed, rosemary, tea tree essential oil, chamomile, rose petals, and elderflowers – whew!
It has a smooth consistency, making it absorb quickly into hair or skin, and is lightly scented with mysterious sandalwood and an exotic blend of juicy pineapple, guava, and mango. 
This is for you if:
You suffer from breakage, split ends
You suffer from hair loss and thinning
You have an itchy, dry scalp
Your hair doesn't seem to grow
You want your hair to grow
No silicones, parabens, sulfates, or phthalates. 
Safflower, Coconut, Avocado, Castor & Hemp Seed Oils, Rosemary, Peppermint, Tea Tree Essential Oils, Rose Petals, Chamomile Flowers, Elderflowers, Fragrance
Our growth oil is literally food for your scalp and can be used as:
• All over the scalp or as a spot treatment for problem areas such as edges, nape, or the crown of the head
• Hot oil or pre-poo treatment
• Soothing moisture when wearing protective styles such as braids weaves or locs
• Scalp massage
• Sealing moisture into the hair, face, and body
• Bath soak: Add a few drops to your tub bath for a relaxing soak and baby smooth skin! (Be careful exiting the tub as the oil will make it slippery. Contains traces of chamomile & rose buds)