Step 1: Wash Day Routine
Vegan Hair & Skin Mask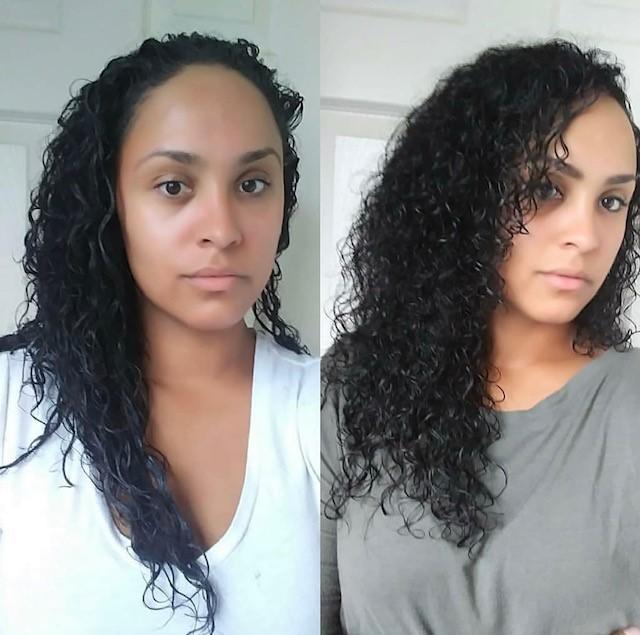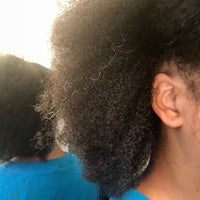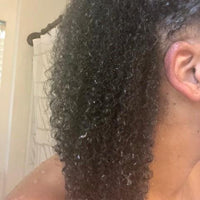 Our Vegan Detoxifying Earth Mask was born from Mother Nature to detox, clarify and heal hair follicles, skin, and irritated scalps.  The cool tingle indicates the mask is working.  This nutrient-packed mask has healing clays and activated charcoal that pull toxins and buildup from your scalp while the yucca naturally cleanses without stripping your hair.  Luscious plant oils and extracts calm and soothe the scalp to reveal moisturized, frizz-free curls that are gorgeously defined. Contains no added fragrance.
Shelf Life: 6 months
No silicones, parabens, sulfates, or phthalates.
Distilled Water, Bentonite Clay, Rhassoul Clay, Babassu Oil, Organic Apple Cider Vinegar, Aloe Vera, Hempseed Oil, Apricot Oil, Vegetable Glycerin, Yucca Powder, Stinging Nettles Powder, Optiphen (preservative), Vitamin B5, White Willow Bark Extract, Hibiscus Leaf Extract, Ginseng Leaf Extract, Yerba Mate Leaf Extract, Activated Charcoal, Sea Kelp, Tea Tree, Rosemary + Peppermint Essential Oil

Massage a generous amount into small, damp sections of hair from scalp to ends. Cover with a plastic cap, leave on for up to 30 minutes (do not allow to harden on the hair) and rinse thoroughly with warm water. Shampoo and condition as normal. Use with a hair steamer for the full spa effect. 
Want glowing skin?  Apply to face for 10 minutes and rinse.  Pat dry and apply your favorite moisturizer.  If there's too much tingle, rinse immediately. Remember clays pull toxins from the skin, so be mindful of possible breakouts from this release.