FOR DAILY USE
CURL HYDRATION SPRAY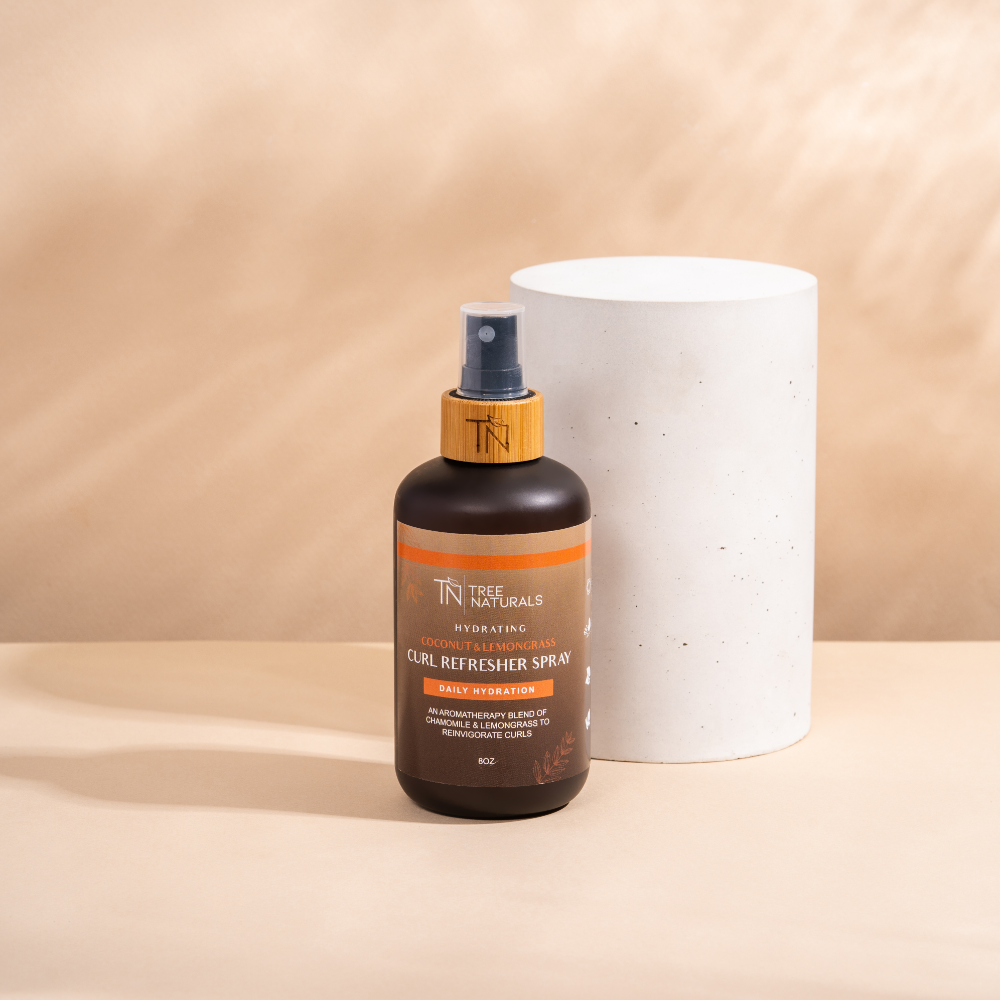 Coconut & Lemongrass Curl Refresher Spray
Want to refresh your style and curls? Use Tree Naturals Coconut and Lemongrass Curl Refresher Spray. This is the perfect solution to refresh and re-hydrate next-day hair, curls, braids, or locs with good-for-you ingredients like Chamomile, Aloe Vera Juice & Honey. The ingredients allow you to prevent having to re-wet your hair every time you style.  Always have me in your kit! 
No silicones, parabens, sulfates, or phthalates.
Distilled Water, Matricaria Recuitita (Chamomile Water), Aloe Vera Juice, Shea Olein (Oil), Aqua Em, Hydroxypropyltrimonium Honey, Panthenol (Pro-Vitamin B5), Optiphen (Phenoxyethanol (and) Benzoic Acid (and) Dehydroacetic Acid)
Mist daily to refresh and revitalize your favorite natural style, while re-activating the product that's already in your hair! (Great for next day hair, curls, wash & go's, protective styles and locs).